Part C (Medicare Advantage) & Part D
Many Medicare members choose to complete their health coverage by enrolling in Part C (Medicare Advantage) and Part D (prescription drug coverage). Both are available through private insurance companies, and most Part C plans will include Part D.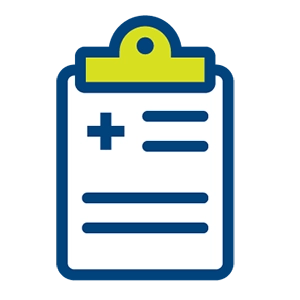 Part C - Medicare Advantage
With Medicare Part C, which is commonly known as Medicare Advantage, private insurers like Univera Healthcare bundle benefits under a single plan. Medicare Advantage plans include all the benefits and services covered under Part A and Part B, and many come with extras such as dental, vision, fitness, and hearing benefits.
Most plans also include Medicare prescription drug coverage (Part D). Copayments and coinsurance may apply. In addition to your Medicare Part B premium, you may have to pay a monthly premium for your Medicare Advantage plan, depending on the plan you pick.
What are the types of Medicare Advantage plans?
You have several options when enrolling in a Medicare Advantage plans. If you have questions about the differences between these options, reach out to our local Medicare Consultants.
HMO
You must use in-network providers and choose a Primary Care Physican (PCP) who will coordinate all your medical care. If you choose to see an out-of-network provider, you will be responsible for 100% of the cost.
HMO-POS
In addition to in-network coverage, these plans give you flexibility to receive some covered services from out-of-network providers without having to pay the entire cost yourself. Your out-of-network services will have an annual dollar amount maximum. Once you reach that amount, you would be responsible for 100% of out-of-network costs.
PPO
You can see any in-network or out-of-network providers that participate with Medicare. Your out-of-network coverage for covered services have no annual limits, but costs may be lower if you remain in-network.
For urgent or emergency care, you will have coverage worldwide, no matter which of these plan types you choose.
Part C Plans With Part B Premium Refund
Some Part C plans offer a Part B premium refund. If this type of plan is offered in your area, the amount of the refund will differ by plan, and how you will receive the refund will depend on how your Medicare Part B premium is paid:
Part B premium is withheld from your Social Security check: You will receive your refund as part of your Social Security check balance.
You pay Part B premium directly: You will see your Part B premium statement with the rebate amount credited to the balance that you owe.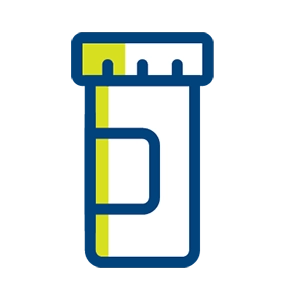 Part D - Prescription Drug Coverage
Medicare Part D helps cover the cost of prescription drugs. Many Univera Healthcare Medicare Advantage plans include Part D coverage.
Prescription Drug Tiers
Prescription drugs are categorized by tier based on the price and type of drug. Prescription drug tiers are organized from least to most costly, from Tier 1 to Tier 5. These tiers include preferred generic drugs (Tier 1), non-preferred generic drugs (Tier 2), preferred brand drugs (Tier 3), non-preferred drugs (Tier 4), and specialty drugs (Tier 5).

Medicare Part D Coverage Stages and 2023 Dollar Amounts
Deductible Stage (If Applicable)
You pay 100% of medication costs until you meet your deductible (if your plan has a deductible).
Initial Coverage Stage
You pay the copayment/coinsurance for your prescription drug, while your plan pays the remaining cost of your prescription drug outside of your copayment/coinsurance. You will enter the coverage gap when your year-to-date total drug costs (what you pay plus what Univera Healthcare pays) reaches $4,660.
Coverage Gap Stage
You pay 25% of the total cost for generic and brand medications covered under your plan. You will enter the catastrophic coverage stage once you have paid $7,400 in out-of-pocket costs for the current year. This amount includes deductibles, copayments, and coinsurances.
Catastrophic Coverage Stage
During this stage, you pay the greater of either 5% coinsurance or $4.15 for generics; you pay $10.35 for all other medications. The plan will pay the remainder. If you reach the catastrophic coverage stage, you will remain there for the rest of the calendar year. On January 1 of the following year, you'll begin again in the deductible stage (if applicable) or the initial coverage stage.
View the Medicare Part D Benefit Phases to see how your medication cost may be impacted.Open a PDF
Ready to Enroll? Our Team Is Here to Help
Univera Healthcare has Medicare experts right here in Western New York, and we're ready to support you in every way possible.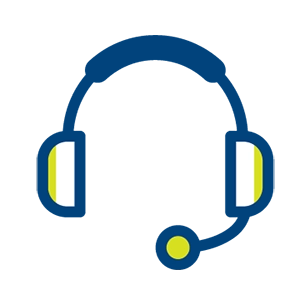 Get Help From Our Team
Our dedicated local Medicare Consultants are here to answer all your Medicare questions.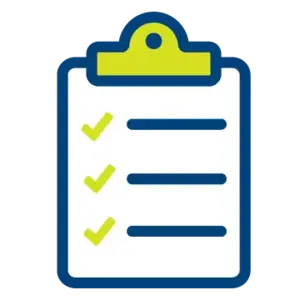 Enroll Online
Ready to enroll in Medicare? Univera Healthcare makes it easy to enroll online or over the phone.
Shop and Compare Plans
Find a Medicare plan that fits your health needs and budget.
Univera Healthcare is an HMO plan and PPO plan with a Medicare contract. Enrollment in Univera Healthcare depends on contract renewal. Submit a complaint about your Medicare plan at www.Medicare.gov or learn about filing a complaint by contacting the Medicare Ombudsman. Y0028_9776_C.
This page last updated 10-01-2023.